PSI partners with infused product manufacturers who emphasize quality and safety as part of core business pillars of success. Our Professional Engineering services start with the facility and extraction machine designs and continue throughout the safe operating life of the equipment. The following case studies highlight how we've helped our partners.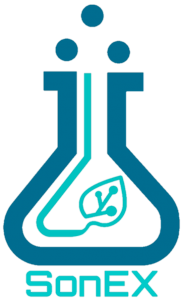 SonEX Labs is a state-of-the-art hemp extracon laboratory located in Fort Collins, Colorado. SonEX has strategic partnerships with multiple farms who have years of experience growing only high yield CBD hemp to extract into the highest quality CBD Hydro Crude Oil in the industry.
SonEX is expanding oil extraction processing capabilities at their new Fort Collins location. They recently purchased The Behemoth Pro Model™ hydrocarbon extractor from Illuminated Extractors LTD., a local Fort Collins
equipment manufacturer

. The SonEX Labs executive team anticipated the challenging project timelines and regulation obstacles they would face while simultaneously managing current workloads and expanding the new operaon. Derek Rice, COO of SonEX LABS, said "Our new operation is now capable of extracting over 1,000lbs per shift and we are now able to yield the highest purity and potency extracts available. Our transparent and collaborative approach with our Vendors and Clients is critical in an Industry where trust and honesty isn't exactly overflowing". SonEX wisely extended their culture of creating long lasting customer relationships to their vendors who were trusted to assist with expansion plans, aggressive delivery timelines, and navigate regulation approval requirements. That's were PSI came into play……
Pressure Safety Inspectors (PSI) Services:
In 2019, PSI completed a Technical Report for Illuminated Extractors Behemoth Pro Model™ hydrocarbon extractor enabling SonEX to quickly install the system and minimize local authority certification concerns. Because of PSI's familiarity with the Behemoth design complexity and detailed component specifications, PSI was able to complete the second compliance requirement, Field Verification, and issue a Professional Engineer certification letter in a matter of three days. PSI's effort to complete the final Compliance Road Map and Approval® (third party evaluation of the facility, equipment, and operating procedures) in ten business days is a testament to SonEX's leadership and coordination experienced throughout the project. Communications, planning, and their directive to adhere to 2018 International Fire Code simplified the Poudre Fire Authority compliance process and enabled SonEX to begin generating business revenues from their new extraction facility. SonEX Labs was grateful for the vendor partnerships that contributed to their on-time and on-budget operational
 success.