PSI was founded in 2014 to provide field verification, engineering peer reviews and consulting services to the cannabis extraction industry. We have extensive experience spanning across the nuclear, chemical, pharmaceutical and oil & gas industries.
Our cannabis engineering consultants have more than 170 combined years of industrial experience and have performed more than 2,200 extraction-related consultations. Currently operating in 50 US states and 5 countries, we are proud to offer the fastest and most rigorous third-party engineering reviews in the cannabis extraction industry.
Years Combined Experience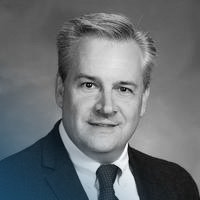 Chris Witherell, PE
Chief Executive Officer
Chris has more than 25 years of experience in equipment design engineering, design verification, project engineering, and engineering management using ASME NQA-1 quality programs for commercial nuclear power and Department of Energy clients. He is a founding partner of Pressure Safety Inspectors, LLC. Chris has a Bachelor of Science in engineering with a mechanical specialty from Colorado School of Mines. He is a licensed Professional Engineer in Arizona, California, Colorado, Florida, Hawaii, Maine, Massachusetts, Michigan, Minnesota, Nevada, Ohio, Oregon, Tennessee, and Washington.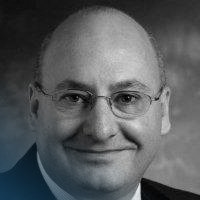 John R. Andrzejczak, PE
Founding Partner
John has more than 35 years of experience engineering custom research and process equipment for the chemical, petrochemical, nuclear, and pharmaceutical industries. John's Process Safety Management (PSM) experience includes facilitating and scribing Process Hazard Analyses using HAZOP, and developing PSM systems for process plants and Safety Analysis Reports for nuclear facilities. As quality assurance manager, he wrote, implemented, and maintained ASME Boiler and Pressure Vessel and ASME NQA-1 quality assurance programs. He is a licensed Professional Engineer in Colorado, Idaho, Maryland, New York, Pennsylvania, South Carolina, Tennessee, Texas, and Washington.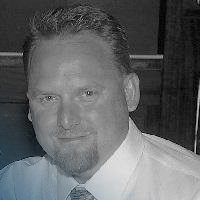 Brad Crotzer
Engineering Manager
Brad has more than 25 years of experience in industrial processes within the petrochemical industry. Brad graduated from the Colorado School of Mines with a Bachelor of Science in Petroleum Engineering. He was a co-founder of Bladestone, a consulting company that offered rig supervision and specialized in well control training to the oil & gas industry. Bladestone consulted for companies such as BHP and Encana.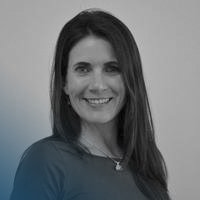 Sarah Kaiman, CIH
Senior Industrial Hygienist
Sarah has 15 years of experience providing environmental, health, and safety (EHS) program support in a variety of work environments, including manufacturing, laboratory research, cleanup of contaminated sites, transportation projects, federal government facilities, and the marijuana industry. She has a passion for developing and implementing continual improvement programs targeting environmental sustainability and worker health and wellness. She has a Bachelor of Science in environmental health from Colorado State University and a Master of Business Administration from the University of Colorado at Denver.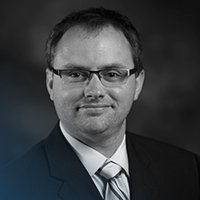 Bradley Hodges, PE
Senior Engineer
Brad is a licensed professional engineer with more than 15 years of experience in both the nuclear and heavy equipment sector. Brad's vast experience brings expertise in the areas of component/system R&D, quality assurance, manufacturing, machine and thermal design systems, project management, validation and testing. Brad has a Master of Science in Engineering Management from the University of Tennessee and a Bachelor of Science in Mechanical Engineering from Tennessee Technological University.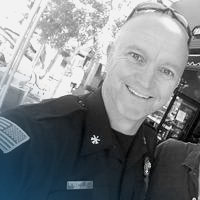 Todd LaBerge, PE
Fire Protection Engineer
Todd has more than 25 years of experience in industrial processes, hazardous materials operations, and high-piled combustible storage challenges with global manufacturing firms, property insurance carriers, the United States Department of Defense, and the United States Department of Energy. He serves on NFPA Technical Committees as a voting member for NFPA 400 Hazardous Materials Code and NFPA 101 Life Safety Code (Industrial, Storage, and Miscellaneous Occupancies). Todd is a licensed Fire Protection Engineer in California, Colorado, Washington, Nevada, and Georgia.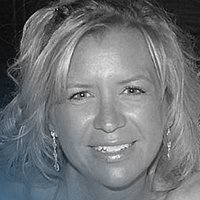 Alonna Crotzer
Chemical Engineer
Alonna has more than 25 years of experience in a wide variety of fields. She has worked as a Financial Analyst, Systems Engineer, Business Analyst, Data Analyst, Application Developer, and Chemical Engineer. Alonna started her career working for Wells Fargo while attending the Colorado School of Mines. She is firmly grounded in mathematics and science. While working at Wells Fargo as a Financial Analyst/Systems Engineer, she found her passion for programming, numbers, and data analysis. Her primary focus has been to create efficiency and streamline business processes in every field she's worked in which includes banking, trading, oil & gas, government (elections), and now the marijuana industry.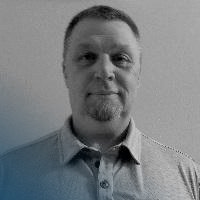 Greg Ferguson
Field Service Technician
Greg has more than 30 years of experience in the petrochemical industry and a practical, detail-oriented approach to field operations. His career started as an entry-level rig technician in high school and progressed to management roles at Union Drilling. He has an extensive knowledge of oil-field equipment and has trained rig personnel, safety departments, and regulatory agencies. Before joining PSI, Greg spent eight years auditing safety equipment for both drilling and completion rigs throughout the continental United States.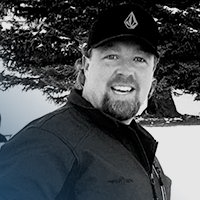 Casey Tanner
Field Service Technician
Casey started his career as a heavy equipment operator doing excavation and landscaping. In 2006, he changed career paths to focus on the oilfield. He started as an entry-level Rig Technician and quickly moved up to a Derrick-Hand. As a Derrick-Hand, he maintained the mud properties for drilling fluids. He began furthering his education and moved into a Solids Control Technician position. He later transitioned into the pressure control and safety field to audit pressure control equipment for the oil and gas industry. When the price of crude dropped and the industry experienced a lull, he spent time in the mining industry to supplement his experience in the mechanical side of mining.
"Crazy fast response and Field Verifications. This is an insanely huge step for our company and it's all thanks to you.
Can't wait to use your services again in the future!"
Zachary Hexamer, Flora-California